---
---
3D Printed Nerf Mod Dart Holder Holds 20 Darts! Printed By 3D Cauldron - GLOW IN THE DARK GREEN
---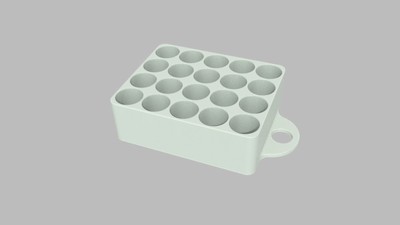 Product Details
Color: Glow in the Dark Green
Brand: 3D Cauldron

Shipping Weight: 9 ounces
Manufacturer recommended age: 14 years and up
NERF 20x DART HOLDER GLOW IN THE DARK GREEN
3D Printed
Customizable
Over 30 Colors Available!
Color:Glow in the Dark Green This is a 3D Printed nerf dart holder holds 20 darts! printed by 3D Cauldron™ This item is 3D printed. 3D printed items may need a little sanding, painting or cleanup. We may leave support material attached to protect the item during shipping. The listing is for the 3D printed parts ONLY! Unless otherwise stated no hardware, electronics, or accessories will be included. Please contact us if you have any questions.
---